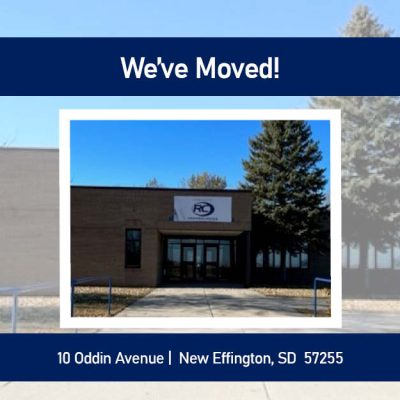 RC Technologies' Headquarters has moved, from our 205 Main Street location, across town to 10 Oddin Avenue, the brick structure (a former elementary school) welcoming you into New Effington.
"Our expansion included updated Central Office and having employess, all under one roof." -Scott Bostrom, General Manager
RC's headquarters is also home to three local businesses, Sodak Sisters Boutique… Tiny Tigers Daycare… and Elle Photographie. Check out their Facebook pages for information on their goods, services, and hours of operation.
RC plans to have an open house in the future once we're a bit more settled into these surroundings. In the meantime, if you're in the area, stop by and say hello!