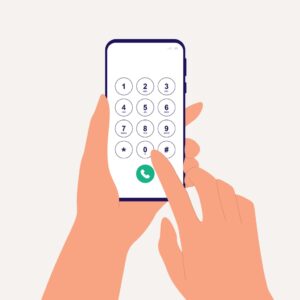 10-Digit Dialing will officially take effect in RC Technologies' Service Area on July 6, 2022, and nationwide by July 16, 2022.
This means All Local South Dakota calls will now require (605) area code to be added before the 7-digit telephone number as part of nationwide 10-Digit Dialing implimentation.
Examples:
 Local Calls: area code + telephone number
Long Distance Calls: 1 + area code + telephone number
The FCC  adopted "988" as a new, nationwide three-digit dialing code to route callers to the National Suicide Prevention Lifeline. For "988" to work, 10-digit dialing must be implemented. Starting on July 16, 2022,  10-digit dialing will become mandatory nationwide and calling 988 will route to the National Suicide Prevention and Mental Health Crisis Line.
10-Digit Dialing for Businesses 
Business have more items to address for 10-Digit Dialing requirement.  Equipment programmed to complete local calls using only 7-digit dialing will need to be reprogrammed to complete calls to 10-digit numbers. Also, remember to add a 1 to All Long Distance Calling even if you are on a plan that offers you free unlimited long distance service.
Some example of items could be:
Phone System Speed Dial Setting
Phone System – Call Forwarding Buttons
Fax Machines
Fire Alarms
Security Systems
Auto Dialers – Ex: Senasphone
Cell Phone Contacts
Voicemail